Howard L. Tanenbaum, M.D., FRCS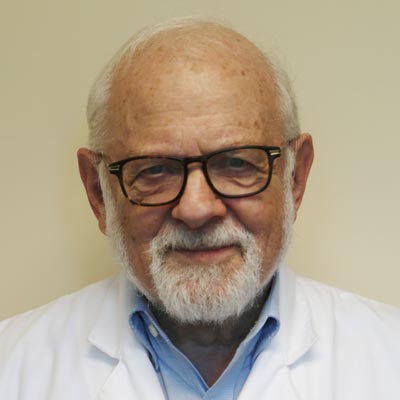 Dr. Tanenbaum joined Retina Consultants in December 2016. He brings a wealth of experience and knowledge. Dr. Tanenbaum received his medical degree from McGill Medical School in Montreal Canada. Dr. Tanenbaum spent time working in the laboratory of Dr. Yves Clermont, and C.P. Leblond the inventor of a revolutionary technique called radioautography which enables plotting of the course of cell incorporation of specific proteins into their metabolic processes, as well as doing summer internships in endocrinology. Upon graduation in 1961, he did a rotating internship at the Sir Mortimer B. Davis- Jewish General Hospital in Montreal, followed by a year as a resident in internal medicine at the University of Colorado, Denver. In 1963 to 1966, he completed his Residency in Ophthalmology at Queen's University, Kingston Ontario. This was followed in 1967-1968 by an eighteen month Fellowship in Retinal Diseases at the Massachusetts Eye and Ear Infirmary with the Retina Associates of Boston, chaired by Dr. Charles Schepens, considered the father of modern retinal surgery. At the completion of this fellowship, he returned to Montreal as an assistant professor at McGill Medical school. He was one of two fellowship trained retina surgeons in Montreal.
Dr. Tanenbaum's research interests and experiences are vast. He was involved with the initial trials using fluorescein angiography as a diagnostic tool. He received a grant from the Medical Research Council of Canada to study the angiographic features of diabetic retinopathy. He also established a laser research laboratory to develop novel delivery methods using tunable dye lasers and their effect on the retina. Other research projects included evaluation for the development of pre macular membranes following retinal reattachment surgery. His special interests are retinal vascular diseases with emphasis on diabetic retinopathy.
Dr. Tanenbaum moved to the US to take a tenured professorship at the Albany Medical College as director of the Division of vitreoretinal diseases. In 1987 he founded the Retina Center dedicated to Vitreoretinal diseases and surgery. The major research interest of the retina section of the Center for Sight was collaboration with the Digital Imaging Group of Rensselaer Polytechnical Institute in the development of novel imaging techniques of the retina and mentoring several PhD candidates working on this project. This developed into a major project eventually undertaken by several institutions under the umbrella of a National Science Foundation Subsurface Imaging Group.
On a personal level, Dr. Tanenbaum has four children, plays saxophone and studies improvisational jazz.